Empire East

Empire East Delivering the Best Value to Real Estate Customers
from Suburbs to the City. 
Creating self-contained communities in the most strategic places in Metro Manila and the nearby provinces. As the affordable arm of leading developer Megaworld Corporation, we constantly build quality homes in response to the growing demand for the basic need of a decent and proper shelter for every Filipino living in the city.
We provide a community that's conducive for living, where the essential things in life are within reach. We put "life" to every Filipino's life by giving the lifestyle they deserve. We always put customer satisfaction on top of our list, making sure that clients' demands for a good life are always met and continuous lifetime support are extended to them.
Since 1994, we remain on top of our game as we continue to sustain our reputation of building high-quality homes in all our township projects and our drive to introduce innovative concepts that will set the trend in the industry, including the introduction of affordable and flexible payment schemes in the market in the midst of the 1997 Asian Financial Crisis when most construction works were put to a stop. The company takes pride of its finished projects in and out of Metro Manila which include Laguna Bel-Air. California Garden Square, The Cambridge Village, The Xavier Hills, San Francisco Gardens, Greenhills Garden Square, Little Baguio Gardens, Gilmore Heights, Governor's Place, and the Kingswood Makati.
At present, the company is focused on its latest innovation which is the Transit-Oriented Development (TOD) patterned after Singapore. TODs aim to address the long-time problem of continuous oil price hike, traffic congestion, and pollution in the city as taking the major transit systems for faster mobility in the city is highly encouraged. Construction of the two TOD projects—the San Lorenzo Place in Makati and Pioneer Woodlands in Mandaluyong which have direct access to MRT Magallanes and MRT Boni stations respectively–are ongoing. In addition, Empire East also introduces its first water amenity-themed project, The Kasara Urban Resort and Residences located in Pasig City. Other ongoing projects include The Little Baguio Terraces, The Rochester, Central Park, and The Sonoma.
Vision
To be the leader in its class…not just to build more, but to build the best, in the service of many generations to come.
Mission
It is our commitment to develop popularly-priced real estate properties that offer good value for money.
Megaworld Corporation
The Company was founded by Andrew Tan and incorporated under Philippine law on August 24, 1989 to engage in the development, leasing and marketing of real estate. The Company initially established a reputation for building high-end residential condominiums and commercial properties located in convenient urban locations with easy access to offices as well as leisure and entertainment amenities in Metro Manila. Beginning in 1996, in response to demand for the lifestyle convenience of having quality residences in close proximity to office and leisure facilities, the Company began to focus on the development of mixed-use communities, primarily for the middle-income market, by commencing the development of its Eastwood City community township. In addition, the Company engages in other property related activities such as project design, construction oversight and property management. In 1999, Eastwood City Cyberpark became the first IT park in the Philippines to be designated a PEZA special economic zone.
Suntrust
Suntrust Properties, Inc. (SPI) is a 100% wholly-owned subsidiary of Megaworld Corporation, a company under the umbrella of the Alliance Global Inc.
Since its inception on November 14, 1997, SPI has created numerous self-sustaining residential communities in Dasmariñas, Gen. Trias, and Silang, Cavite. The company also has condominium development projects located at the very heart of Manila. From the time of its incorporation it has led the way in providing affordable homes and master-planned communities to the Filipino market. Combining well-thought-out designs which focus on space-saving and functionality features, delivering a high standard of comfort and style customized to the needs of low-to-moderate-income Filipino families, making it today's developer of choice
Our Vision
– is to be the yardstick in the affordable housing industry and to be the home buyer's first choice.
Our Mission
-is building what buyers need:
Superior yet affordable homes
Master planned and self contained communities in strategic locations
Excellent sales services
This Mission is being achieved by a highly motivated work force and a dynamic management bound by teamwork, professionalism and corporate social responsibility.
About the Chairman
About the Chairman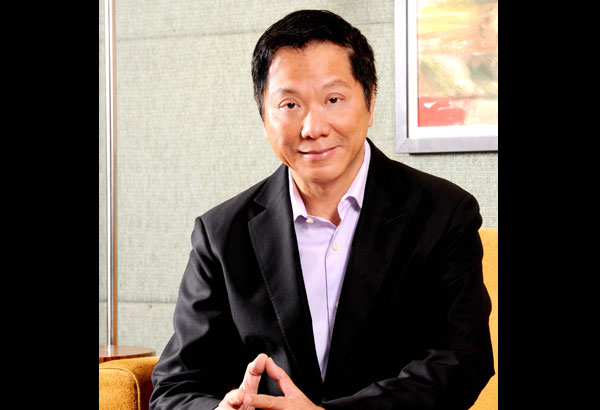 Ranked as the 3rd richest Filipino by Forbes Asia in 2015, Mr. Tan is also the country's most dynamic billionaire. His holding company, Alliance Global Inc. (AGI), is one of thePhilippines' largest conglomerates, with interests in the food and beverage industry, real estate development and quick service restaurants. Through its subsidiaries, associates and other investments, the company operates a diversified range of businesses in thePhilippinesthat focus on developing products and services that cater to the growing Philippine middle class. Following are some of AGI's affiliate companies:
Megaworld Corporation – a high-end property developer which offers residential projects catering to the upper class.
Consolidated Distillers of the Far East – a conglomerate engaged in diverse operations such as manufacturing, marketing & distribution, importation, quick service restaurants, and real estate development.
Empire EastLand Holdings – a company with a portfolio of successful projects in the middle-income housing segment Eastwood Properties Holdings – builder of the mega-community, the Eastwood City
McDonalds – 49% of the common shares of Golden Arches Development Corporation (the company overseeing the operations of McDonald's restaurants in thePhilippines), is owned by AGI
Richmonde Hotel – the initial venture of the company into the hospitality industry
Marriot Hotel – a first-class, full service international hotel, majority-owned subsidiary by the company
Global Estate Resorts Inc. or GERI (Formerly Fil-Estate Land, Inc.) – In the last of weeks of Dec. 2010, AGI acquired 60% ownership of Fil-Estate Land, Inc., a company engaged primarily in the horizontal development of residential subdivision lots; integrated residential, golf and other leisure-related properties; and vertical development of mixed-use towers in Metro Manila. This acquisition allowed AGI to take control of the company and develop 1,000 hectares of prime properties (which are mostly tourism-oriented communities in the country's premier spots in Tagaytay, Nasugbu, and Boracay).